Grocery bills skyrocketing? Mine are. I have a husband and two big, hungry teenage boys to feed, and $300 weekly grocery trips were starting to break the bank. According to the consumer price index, the cost for food at home has gone up 8.6% in the past year. But somehow, it feels like more.
So I set out to see if I could spend about $100 for a week's worth of groceries (the boys eat lunch at school, and most of these dinners made leftovers for lunch for my husband and me). I was able to make six recipes plus enough for a catch-all leftover dinner for right around $100. With the addition of some fruit and breakfast food, my total bill was under $115, including tax and pickup fee at Aldi.
Why pay for pickup (it's only $1.99)? I've learned over the past two years that if I order online it forces me to meal plan, and I can skip the impulse buys. Why Aldi? Simply, it's the cheapest.
My criteria for most meals is that they are fairly easy and that they contain a protein, at least one vegetable and some kind of what my mom would call a starch (a potato or bread; these work as great filler for active boys).
In these meals, I assume some pantry staples and did not include them in my total: flour, rice (we buy giant bags in bulk), oil, spices, bouillon cubes (a very cheap alternative to buying broth), even some herbs, which grow on my windowsill. If you have to buy these, you may need to spend up to $20 more, but maybe you have butter or Worcestershire sauce, which I had to buy. It's a trade off.
For my first dinner, I went with a cheap standby: pasta. But the protein with it, shrimp, is not exactly on a poor man's diet. For health reasons we usually try to do at least one seafood and two vegetarian meals a week. A tip: Usually, the more work you have to do on something, the cheaper it will be. So buy shrimp you have to peel and devein and save yourself a few bucks. Other than the work on the shrimp, this dinner comes together fast. I served it with garlic bread (hint: Buy a loaf of cheap white or wheat sandwich bread, add butter and garlic salt, and broil) and a very simple Caesar salad (romaine lettuce, dressing, Parmesan).
The next night, I needed dinner on the table fast, and canned beans were just the right thing (and only 65 cents each). This was the first of two vegetarian meals for the week, and my teenage boys loved this one. You can pretty much throw whatever you have on it. I used bell peppers and zucchini, but for a few more bucks, avocado and corn would be good additions.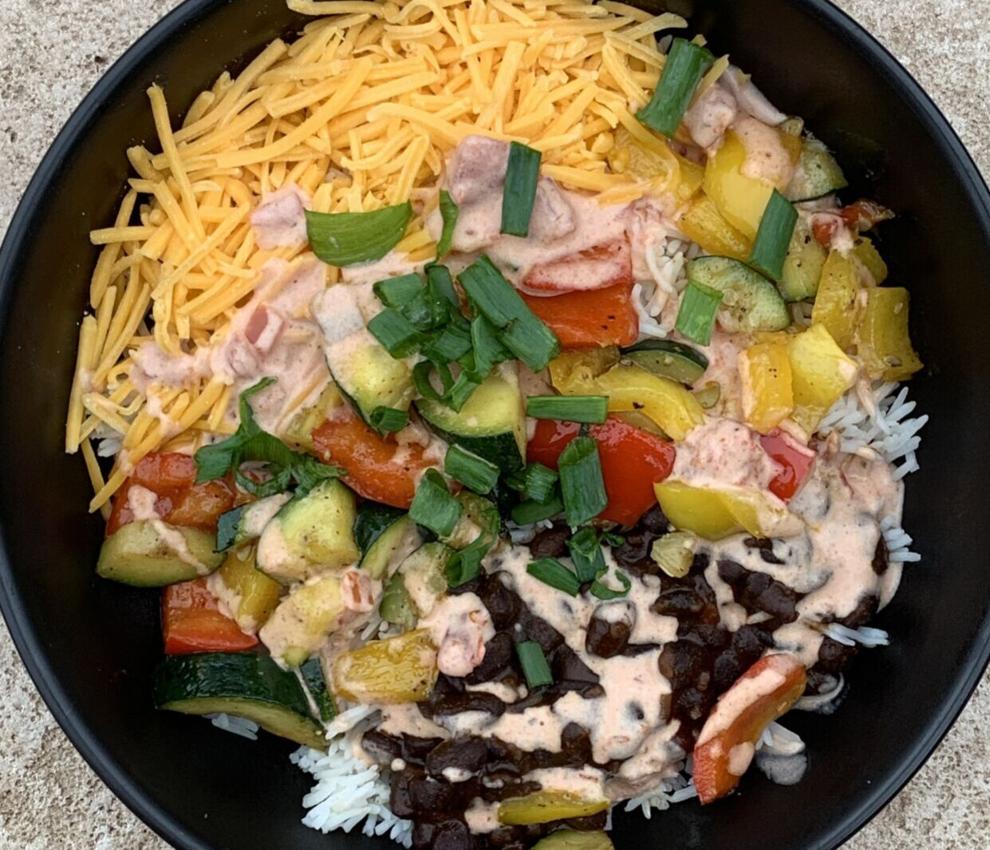 If you think of Salisbury steak as some smothered piece of questionable meat from your childhood, it's time to rethink it. This recipe became a hit this winter with my family. Like meatloaf, it stretches the pricey meat further with the addition of breadcrumbs. Unlike meatloaf, this mushroom sauce makes it feel like a decadent dinner. I paired it with mashed potatoes (a cheap and filling side) and frozen peas (easy).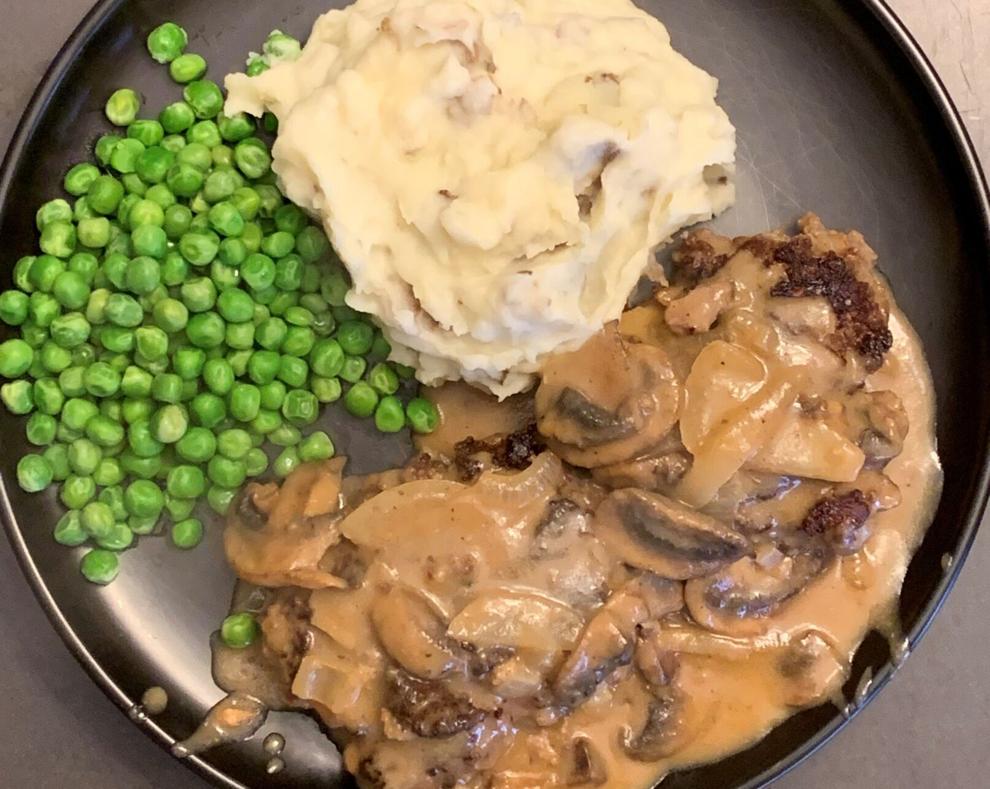 At just $1.95 a package, tofu makes for an affordable protein. And it pairs well with the Asian flavors of this peanut dressing (peanut butter is also cheap) that coats this Tofu Satay Bowl. It's also super versatile. I had carrots, so I used them, but I could have used green beans, peas or shredded cabbage.
For my weekend dinners, when I had more time to cook, pork tenderloin was in order. I found two pork tenderloins for $11 for 3 pounds, and we had plenty of leftovers (the recipe is for 2 pounds, but I adjusted it). Most of the recipe ingredients were pantry staples. I served it with roasted sweet potatoes, green beans and packaged dressing (made from a box for 79 cents).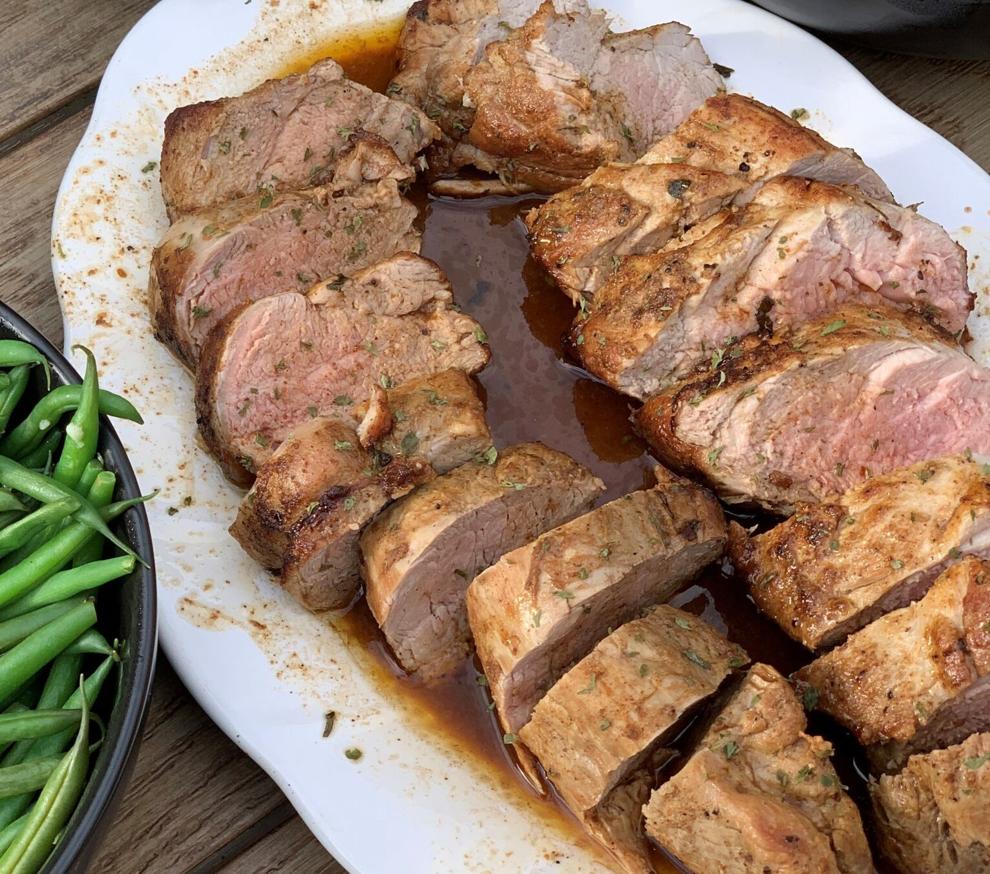 For my last recipe, I made the meal I make any time I like to save money and have a little time: my grandma's chicken and dumplings. The nostalgia aside, this dinner is absolutely delicious. Half the pot is often gone by dinner because of the tastings we all make during cooking. I add carrots to it for a one-pot dinner, but basically all you need to buy is chicken; a 5-pound package of bone-in, skin-on thighs was only $8.14. I easily had some chicken left over.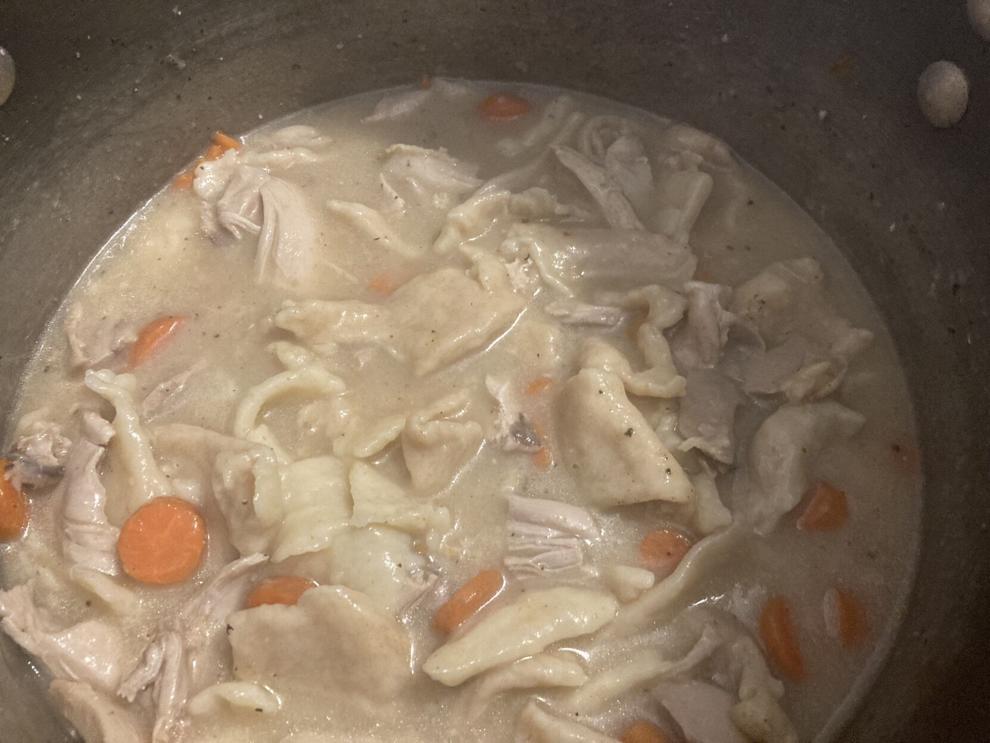 At the end of the week, I used that leftover chicken and combined it with leftover rice, carrots and cabbage in a wok with eggs and some soy sauce to make a stir fry. I don't have a recipe here because I just winged it, and you can, too, with whatever you find in the kitchen. So yes, I made it to seven delicious and crowd-pleasing meals on just a little more than $100.
With the savings, I may just go out next week.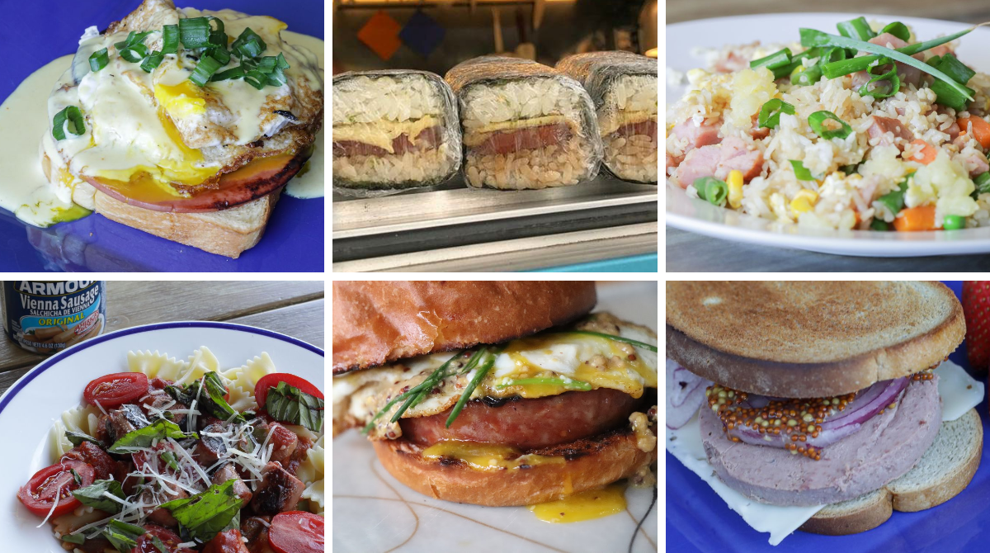 .