Coconut creme brulee at Chow Yum Phat
A limited run on the dessert menu (run, don't walk), the Asian-influenced French confection has a fun ube-flavored purple pastry and luscious coconut-infused cream base, topped with a burnt sugar crust and fresh mango and kiwi. The bright fruit balances out the earthy ube, or purple yam, and the toasty coconut and sugar. Like most Asian desserts, it's not overly sweet or rich, a nice mellow follow-up to Chow Yum Phat's bolder appetizer and entree offerings.
2363 Hollywood Ave., Baton Rouge, 70808. (225) 726-7335. Chow Yum Phat is closed on Mondays and open 11 am to 9 pm Tuesdays through Thursdays, 11 am to 10 pm Fridays and Saturdays, and 3 pm to 9 pm Sundays. (Ha-Vy Nguyen, page designer)
Chicken Bonne Femme at Eliza
Chicken Bonne Femme is a classic French dish that features chicken, bacon and potatoes. Eliza Restaurant takes that classic dish and elevates it to a delicious new level. A paneed chicken breast is served in a luxuriously rich sauce with crispy brabant sweet potatoes that are creamy on the inside, roasted mushrooms and a flavorful housemade tasso. It's a meal filling that at $23, will not leave you disappointed.
Eliza Restaurant and Bar, 7970 Jefferson Highway, Baton Rouge, 70809 (225) 349-8895. Eliza's hours are Monday through Saturday, 11 am to 9 pm (Jennifer Brown, senior editor)
Fried oysters Rockefeller at Juban's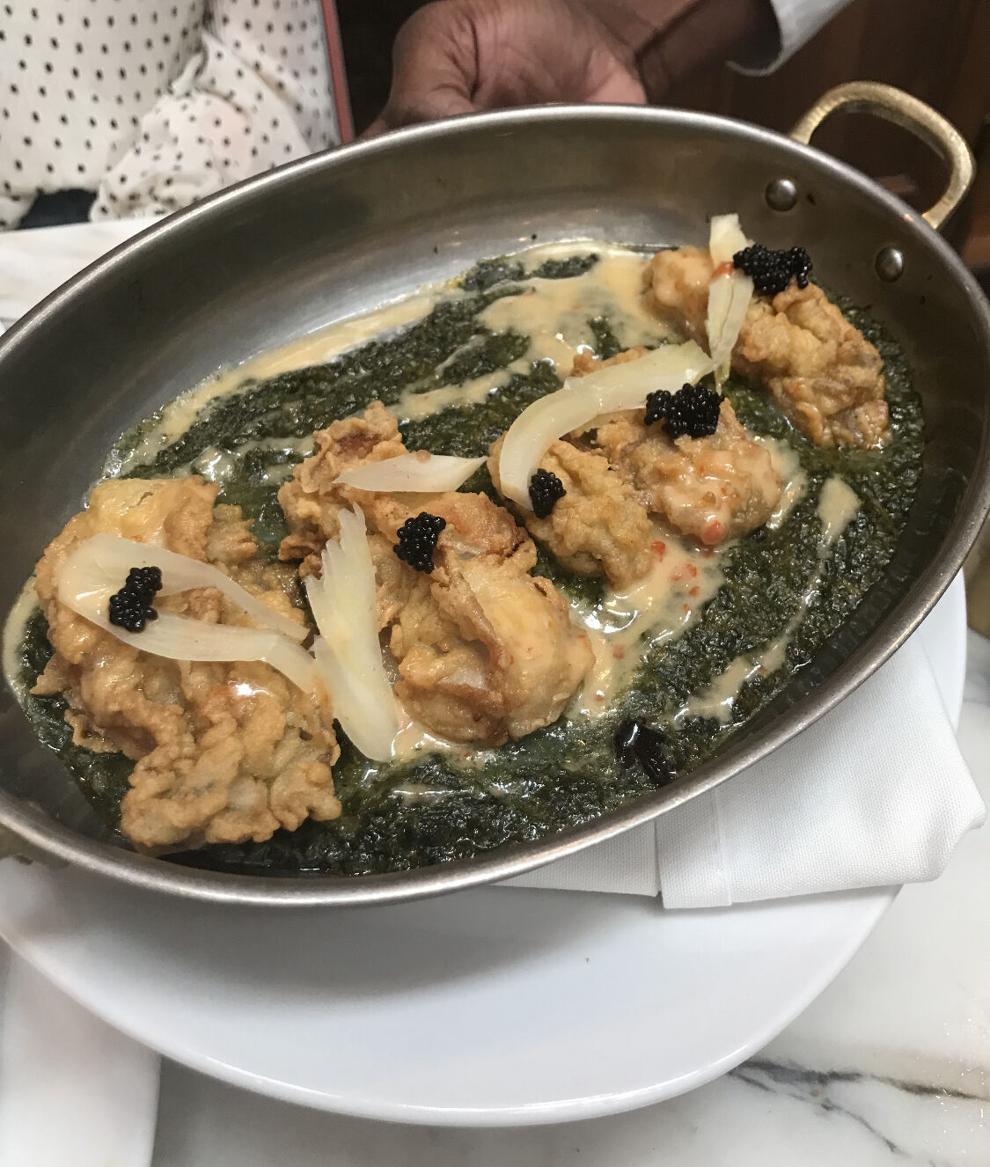 A trifecta of crisp-outside, briny-juicy-inside oysters, a bed of creamy emerald spinach accented with a ribbon of hot beurre blanc sauce, this appetizer portion is plenty for two or three to share. Each oyster is crowned with caviar and shavings of pickled fennel for a combination that rivals the classic dish it is named for. It was love at first taste when I visited Baton Rouge in 2016. Dinner at Juban's, I was hooked. The popular spot recently reopened with a fresh entryway and interior with the familiar hospitality I fell in love with. Welcome back!
3739 Perkins Road, Baton Rouge, LA 70808 (225) 346-8422; Juban's hours are 11 am to 9 pm Monday-Thursday, 11 am to 10 pm Friday, 10 am to 10 pm Saturday and 10 am to 9 pm Sunday. (April Hamilton, contributing writer, food)
Steak and fries at Doe's Eat Place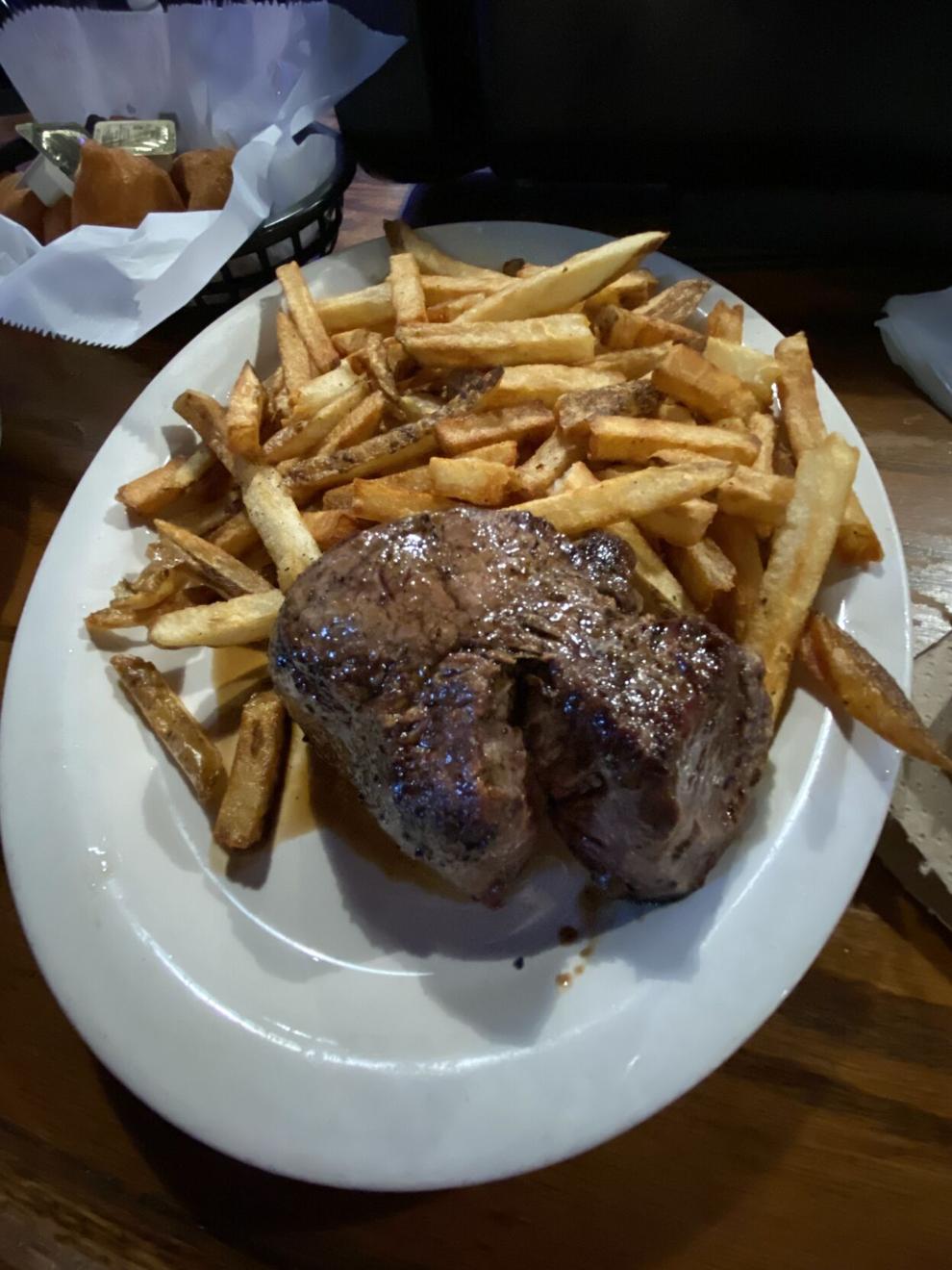 Doe's is synonymous with steak for a reason: they get it right every time. In a meal with plenty of delicious appetizers and side dishes, our petit filet was still the star of the show. It was perfectly seasoned, charred on the outside and tender on the inside. The sleeper hit of the meal, though, was the order of fries. Golden brown and delicious, we couldn't get enough of them.
Doe's Eat Place, 3723 Government St., Baton Rouge, 70806, (225) 387-5331. Open for lunch from 11 am to 2 pm Monday through Friday, and for dinner from 4:30 pm to 9 pm Monday through Thursday. Dinner is from 4:30 pm to 10 pm Friday and Saturday. (Andrea Gallo, staff writer)
Blue cheese chips at Bistro Byronz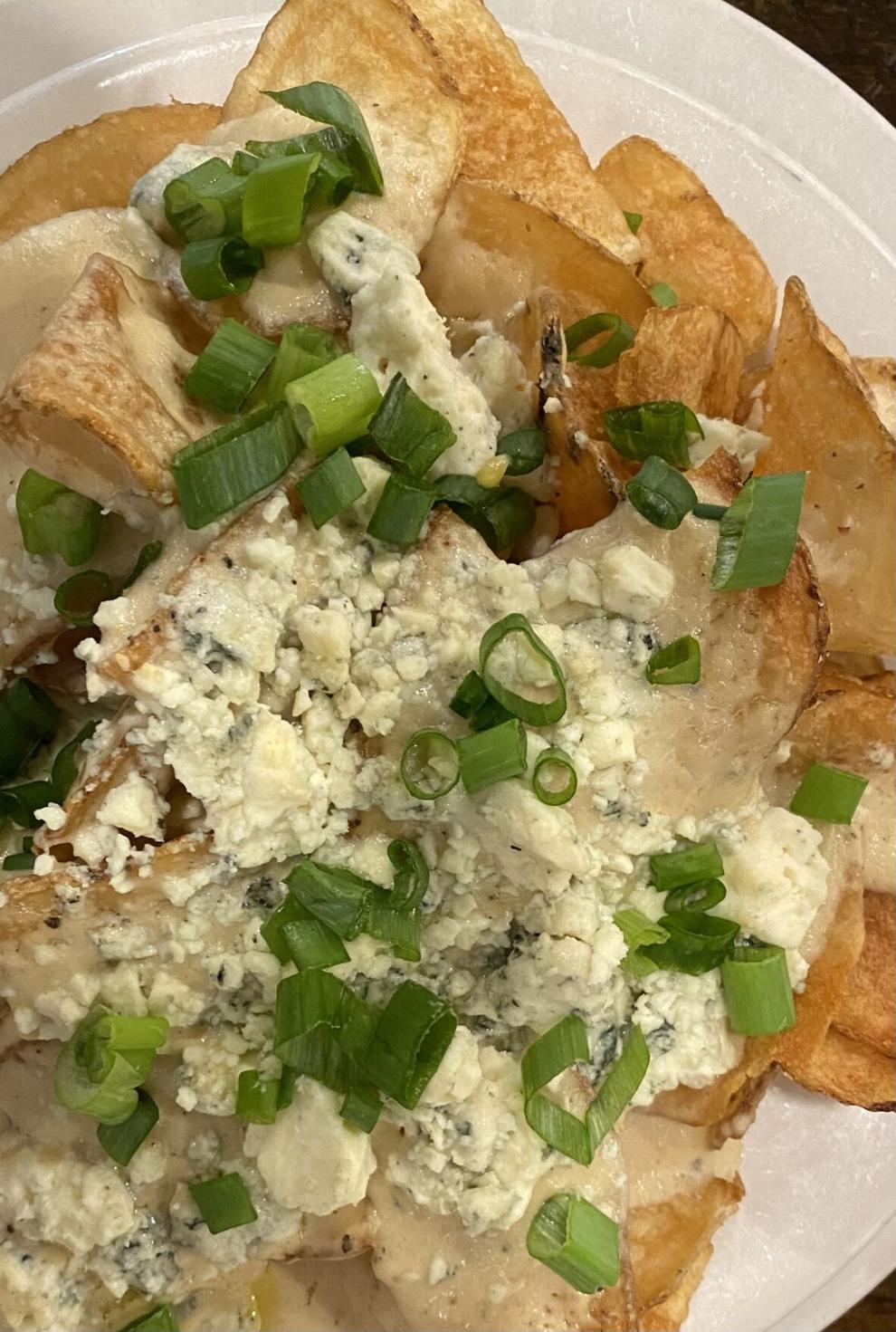 The Bleu Cheese Chips at Bistro Byronz are legendary — and with good reason. It starts with the chips, cut perfectly thin and fried to perfection with just the right crunch. Then there's the blue cheese and the cheesy sauce dolloped generously atop the pile of chips. The appetizer is regularly priced at $9.95, but if you go for the Bontemps Hour (Monday through Friday between 3 pm and 6 pm), you can get a smaller serving of tasty chips and cheese for $4 (and a nice variety of drinks for $4 , too).
Bistro Byronz has three locations (515 Mouton St., Baton Rouge, 70806 (225) 218-1433; 8200 Village Plaza Court, Baton Rouge, 70810 (225) 367-4170 and 1901 US 190, Mandeville, 70448 (985) 951- 7595 — check each location for hours (Jan Risher, features editor)